Cargo Management/Cargo Area Mats accessories for 2022 Toyota GR Supra
Select Cargo Management/Cargo Area Mats accessory
Cargo Mat, Carpet
Other Names:
Cargo Area Liner
Description:
Protect your cargo area with the carpet cargo mat Engineered to precisely fit your vehicle Helps preVent premature trunk area wear and...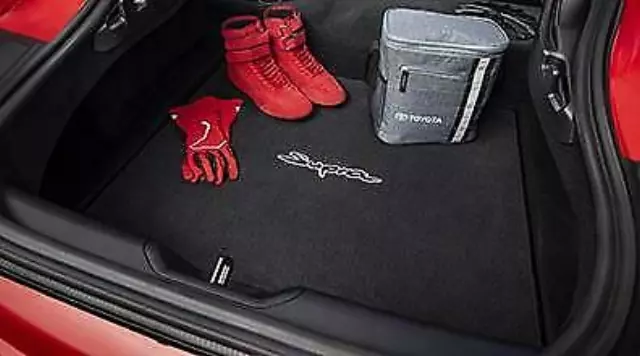 Cargo Mat, Carpet
Other Names:
Sup Ccgmt Blue
Description:
Carpet Cargo Mat - Special Edition.
No results found. Here are some helpful search tips:

Search by a part name. Example: water pump.
Be less specific. Example: brake instead of ceramic brake.
Remove information such as make, year or model.
Can't find the part you are looking for? Contact us and we'll find it for you!